Being a new mom can be daunting. There is the constant feeding, changing diapers and don't even get me started on keeping up with household chores! Staying stocked up on groceries, household and baby supplies is a whole different story. Seriously, who has time to shop with a baby in tow? As a new mom, I surely didn't have much time for the things that needed to be done so I'm sharing my favorite time hack for busy moms with you today, in partnership with Savings.com. As always, opinions are my own.
Cooking, cleaning, feeding and everything else on a mom's to-do list can get overwhelming. I get it. I've been there! But you know what kept me mostly sane during those years when my children were super young? I shopped in bulk.
Sam's Club was my go-to store, and actually is still is to this day! They carry pretty much everything that you need, in big packages, yet affordable prices. It's my favorite store for convenience and value. They even have a category just for babies and toddlers.
But you know what I love the most? While you can certainly shop in club, you can also shop online, in between feedings and naps, and they'll have everything waiting for you to just pick up, check out and be on your way. Now that's one heck of a?time hack for busy moms!
When you sign up for a Sam's Club membership right now, you will get a $20 gift card, as well as $25 in new member Instant Savings. Valpak has a special Sam's Club New Moms landing page where you can sign up and see all of the great offers available to you.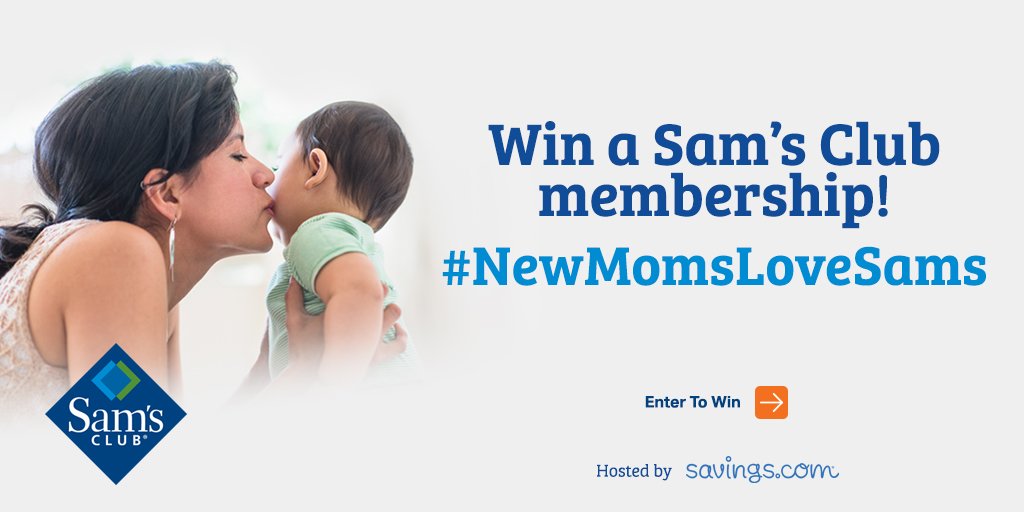 To sweeten the deal, Savings.com is giving away 25 $100 Sam's Plus Gift of Memberships and you can
enter to win right here
! This giveaway is open until Friday, November 9th at 11:59 PM ET. Just submit your email address on the form at the top of the page. Winners will be notified on Monday (11/12) via the email address they used to enter.