I received a sample for this review/feature. Opinions expressed are my own.
Now that my son is 3, we've made a switch in the types of books we own. I used to get him a lot of books about colors, shapes, and things more suited for babies and toddlers. Now that he's on his way to being a "big boy," he wants to know all about the world around him. His favorite thing to learn and read about now is animals, so National Geographic Kids Books are the perfect books to fill his shelves with.
National Geographic Kids Books has become THE go-to publisher for nonfiction that entertains and engages on every level.??From pre-school to middle school, NG Kids Books offers something for every reader, whether they be of the reluctant variety or a voracious book lover.?This Spring, kids can go WILD with these latest additions to some of NG's most in-demand series, all featuring the fluffiest to the most ferocious animals children love.
Lions is full of great information and provides rhyming words along with breaking down the pronunciation of words which is perfect for early readers.
NG Readers: Lions?-- ?Part of the?National Geographic Readers series, this level one reader is perfect for those just starting to read. ? Joining the many dozens of titles in this series,?Lions, featues beautiful photos of lions and cubs accompanying simple but informative text, fun facts and jokes to make kids ROAR with laughter.
Bears is perfect for pre-readers in the 2-5 age range. I like that this is a board book as my little one can still be rough with books. The Bears book is definitely his favorite right now.
Look & Learn: Bears?-- Developed in association with child education experts, the newest addition to the?Look & Learn board book series?features bears of every variety and introduces concepts with context reinforcement so learning sticks.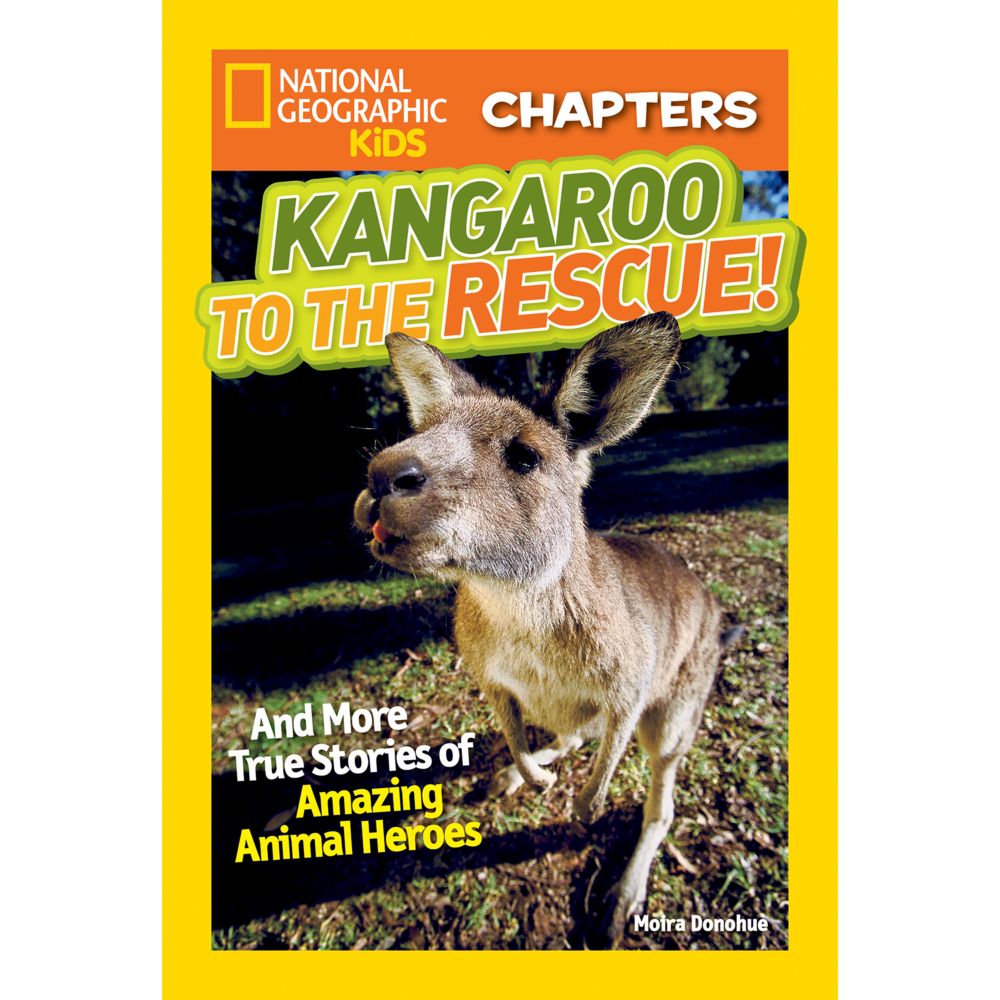 Chapters: Kangaroo to the Rescue!?-- This?chapter book series?picks up where the Readers series leaves off. ?This title features three incredible true stories of animal heroics, including Lulu the kangaroo, two dogs named Maggie and Pilot and three amazing pigs, each a hero in its own way.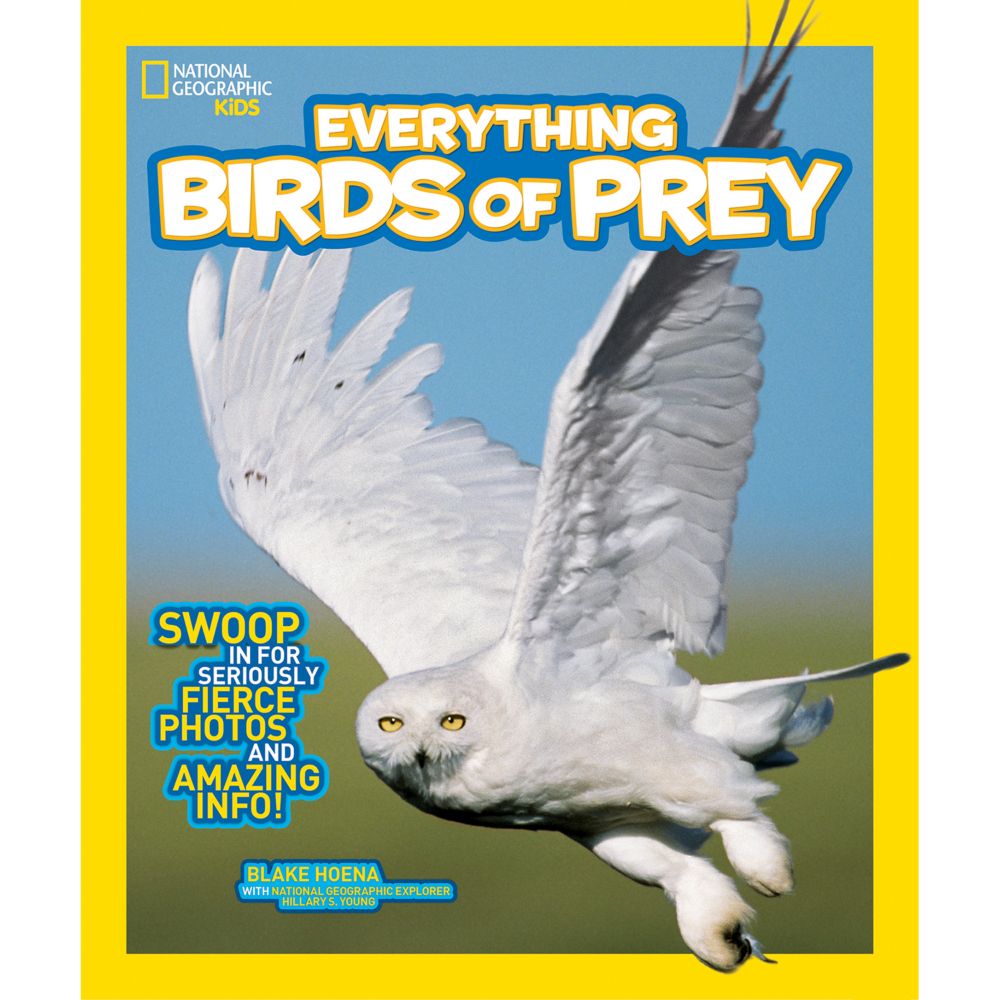 Everything Birds of Prey?-- The?Everything series?is perfect for kids ages 8-12. InEverything Birds of Prey?can swoop in for seriously fierce photos and amazing info on some of the fastest and largest flying animals in the world.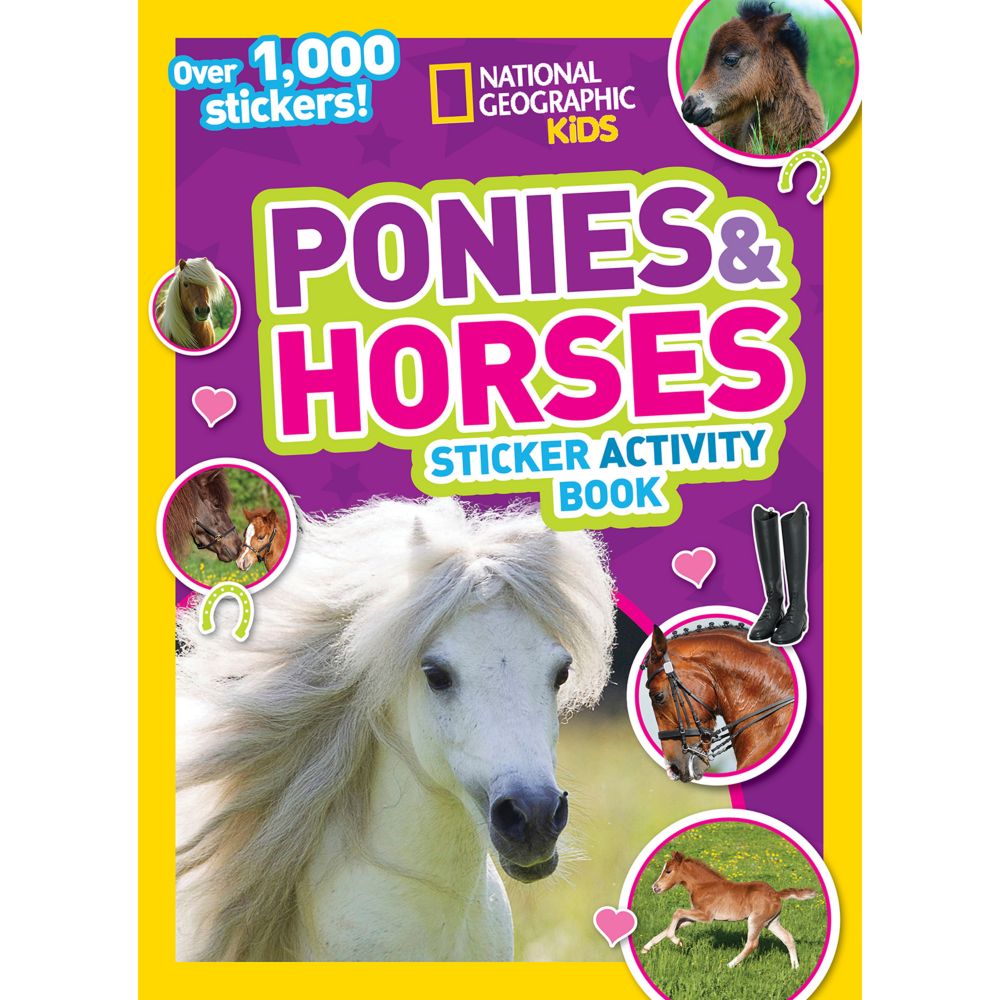 Ponies & Horses Sticker Activity Book? -- Packed with mazes, spelling and pattern games, drawing activities and more, this title is perfect for the horse-obsessed and a terrific boredom buster -
Although my son isn't reading yet, I know the National Geographic books will be the first ones he learns to read with. I like that they include not just level readers, but board books for the younger crowd, chapter books for the older kids, and even just books for fun. They also have a great Super Reader site to complement their Readers series. ?It has prizes to reward reading effort, printable posters to help track progress, activities,?quizzes, games and a lot more. I know I can always count on some excellent questions from my son when we're reading these as they really engage him and get him thinking. National Geographic Kids Books?truly grow with your child at each level of reading and are the perfect way to build any kid's home library.
Connect: You can with National Geographic Kids on their website, Facebook, and @NGKidsBks?on Twitter.
Winner: Denise S.