This is a sponsored post written by me on behalf of Gulf County, Florida. All opinions are 100% mine.
My husband and I have been talking a lot lately about Bucket Lists and things that we have always wanted to do. We've done a few trips over the past few years with our family, but we've stayed in Wisconsin for the most part. We've done exciting things and spent a lot of time on the water fishing and things like that, but we're looking for a bigger adventure. We'd love to take our boys on a nice family vacation,just the four of us, far away where the temperature never drops as low as home.
Florida has been a destination during many of our talks and even the kids agree that they'd be ecstatic to visit Florida. While doing some research, Gulf County came up in many of our conversations and we all agree, it's one of the destinations that we would love to travel to together as a family.
Gulf Country is located in Northwest Florida and boasts 43 miles of natural shoreline, where the water surrounds the area. You'll find beautiful sunsets on white sand beaches and experience beckoning bayous. It's also home to the mysterious Dead Lakes in this ?no worry, no hurry? destination.
It's a great place to unplug from the everyday with two time-zones, two stop lights and spotty wi-fi. It would be a real vacation for me because there would be no electronic distractions. I would have no choice but to completely unplug and honestly, I'd love it! We could experience a white sand peninsula like Cape San Blas and just enjoy the laid back lifestyle. The kids could play in the water while hubby and I sip fruity cocktails on the sand.
18.3% of visitors
Come visit GCFL
at least 5 times a year, though 41% only make it their summer destination. But the Beauty of this amazing area can be experienced year round, which makes it an ideal destination.Frankly, we would be more inclined to travel in the Fall or Winter since we pretty much only get one season of warm weather!
We could visit the cape and catch our own dinner when we fish off a pier with a chartered captain. Or we could snorkel in St. Joseph Bay, while the kids get to experience starfish. We could see pre-historic looking animals and trees while kayaking on Dead Lakes. There are countless things to do and they all sound like pretty amazing experiences to me.
To my family, this is our ideal vacation. While we love action and adventure, we're also in tune with the nature that surrounds us and we find beauty in the natural things in life. We could connect as a whole and experience some of the amazing wonders of the world, while creating fun and exciting family memories to treasure for a lifetime.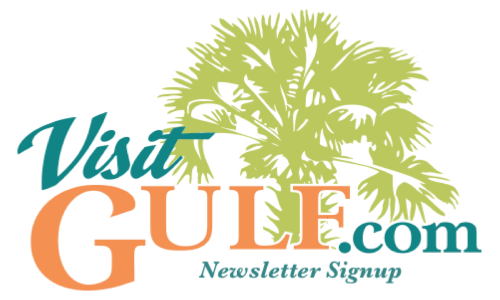 You can sign up for the Gulf.com newsletter by clicking the image above and take advantage of promotions, specials and insider tips on adventures every month. I signed up and am excited for some great ideas and deals to pop up in my inbox soon!
Get social with Gulf Country!
You can connect with Gulf Country Florida on social media channels such as Facebook and @gulfcountyfl on Twitter. You can also follow Gulf Country Florida Tourism on Pinterest for awesome ideas and epic adventures!
What would you find beneficial about visiting Gulf Country in the Fall off season?